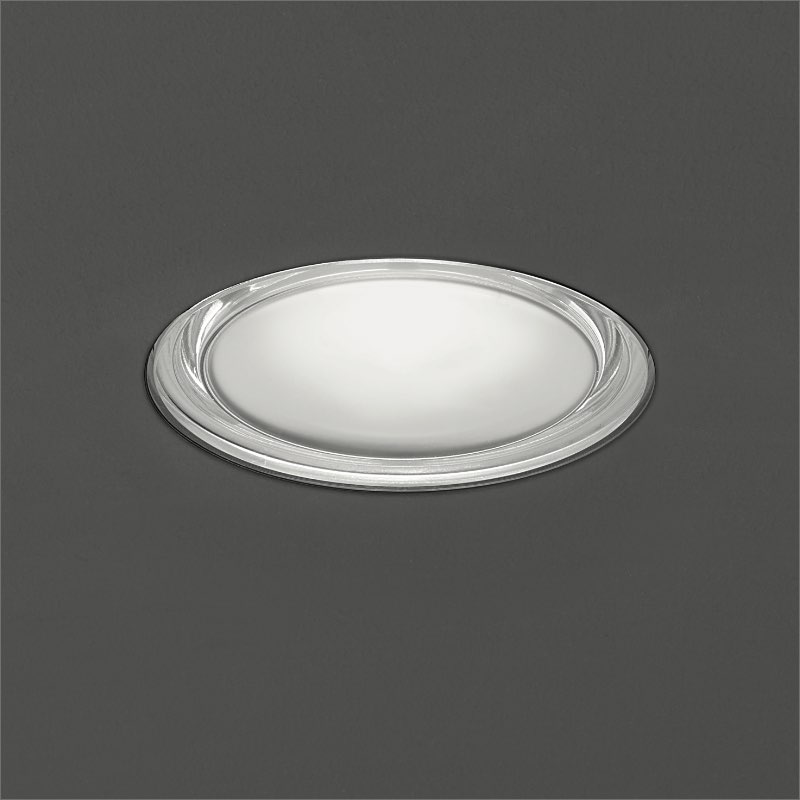 3 DIFFERENT AESTHETIC EFFECTS
Also available in totally disappearing version for ceiling recessed applications for technical-lighting potentials which are flexible and specific for every project requirement: with just one product it's possible to obtain 3 different aesthetic effects (with protruding, retracting or flush mounting with the fixture kit), thanks to the height adjustment of the appliance inside the casing.
MINIMAL DESIGN
Material and shape
Compact and perfectly designed. Eye is a combination of different materials: glass and aluminium, for a match between technique and aesthetics.